We make them work for you. Thinking of displaying your products or services to the marketplace? Does an upcoming trade show or exhibition offer you an opportunity to shine? Does your shop front need to say more about your excellence?
Whether you are participating in your first exhibition or you are an experienced exhibitor – exciting new design innovations are available to instantly improve any display or signage. We have a team of experienced Exhibition Stand Display Designer's to make sure your next event will be the focus of attention.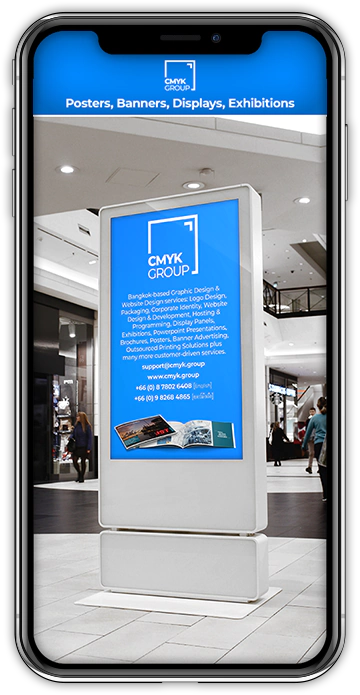 Exhibitions, booths, stands, events, signage and display services. Whatever you need, we have it covered, from a simple popup display, a roller banner, an entire display stand through to fully catered and organized events, we'll ensure your brand stands out from the crowd!
Eye-catching and creative displays, signs, events and exhibitions always win more attention, and professional design of your exhibition tradeshow booth or other presentation materials is paramount in making it the resounding success you wish it to be. From simple roller banners, popup displays or full custom-designed exhibitions spaces, we have the skills and experience to bring your vision to life.
We guide you through the content, design and production process to ensure that the finished exhibition or display product truly projects your brand. Our graphic design staff prides itself on delivering results that grab attention.
It's truly impressive what our diverse experience and in-depth artistic talent can combine to accomplish for you – in proportional elegance, in presentation effect, in copywriting verve and in sheer organizational savvy.
If your budget allows you to only splurge on one item, may we suggest that it be your display banners? These are often the focal point of a trade presentation display and we have proven ways to make sure you attract the right audience to your marketing message. Our full-color displays offer vivid graphics durable enough to be used again and again – in every public display situation you choose to utilize them in.
We are proud to point out that our expertise in guiding clients' selection of general marketing materials is unrivaled – in crafting creative promotional designs, in providing cost-effective copywriting assistance, and in choosing among materials and other print resources. Unrivaled also, by the way, is our dedication to meeting deadlines and winning complete client satisfaction.
Let us supply the inspiration. Your quality products and services will do all the rest. We'll show you how product presentation and exhibition display design is done!
Interested to see more? Take a look over a few of the Exhibition Stands, Popup Displays & Roller Banner projects we have completed
Exhibition Stands, Popup Displays, Roller Banners and more.
was last modified:
January 10th, 2020
by