"Whitehat" organic SEO Services to boost your search engine rankings!
Search Engine Optimisation (SEO), or internet marketing, is a vital aspect of running a successful online business. Many companies spend a lot of money having a website designed and built, only to forget the importance of search engine optimization and internet marketing.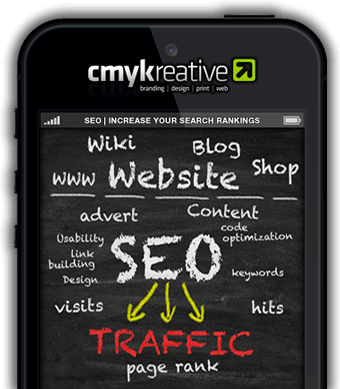 Search Engine Optimization (SEO) – Marketing Research, Keyword Research, Onsite Optimization, Offsite Optimization, Search Engine Submission, Link Building, Article Writing, Blogs, Social Networking, Pay-Per-Click (PPC) and more, we do it all! The right way!
As a result, their website ends up in the lower rankings of the search engines where their customers and prospects struggle to find it. With some advanced search engine optimization (SEO) and marketing techniques, your website can move higher up the search rankings, ultimately sending more targeted traffic to your site.
Some companies providing SEO services claim to guarantee you a number one position in the rankings. Unfortunately this is not possible – there is no guarantee of even a first page listing for everyone. Based in Bangkok, Thailand … CMYK [Group] does not make unrealistic claims about our optimization services, but we have had considerable success in attaining high rankings for several of our clients and of course for ourselves, which is why you are reading this now!
Our team of SEO experts offer high quality and long standing results based search engine optimization. We follow organic ("whitehat") ethical SEO strategies to bring your website natural and effective rankings as well as increased web traffic.
some of the on-site SEO optimization services we offer:
Meta keywords analysis and set up
Meta title tag analysis and set up
Meta description
Duplicate content fixing and manage as per relevant
Internal link structure analysis
XML site map creation
Robots text set up
Optimize H1, H2 tags
Optimize and fix CSS & HTML errors
Optimize image alt tags
Broken link fixing
some of the off-site seo optimisation services we offer:
Pay-Per-Click (PPC) Campaign Management
Social Media Optimization (SMO) Marketing
Article Writing/Copywriting
Link Building
Article submission and Article Marketing
Blog Posting
Blog Commenting
Social Bookmarking
Directory Submission
Press Submission and Distribution
Forum Posting
RSS feed submission
Search engine submission
Question & Answer with Yahoo and Answer.com
Yellow Pages listings
Online classified postings
PDF links
Video posting and sharing
Powerpoint slide posting
Facebook marketing
LinkedIn marketing
Twitter campaigns
We provide weekly or monthly reports and analysis of the following:
Traffic Analysis
Link Analysis
Visitor Tracking
Keyword Rankings
Google Analytics
Google AdWords/PPC Campaigns
As with everything, your website and SEO requirements are unique. We do provide off-the-shelf SEO optimisation 'packages' but are always happy to tailor our offerings to suit your specific needs.
To find out how CMYK [Group] can help your site move up the search engine rankings, Contact Us and we'll provide you with a free analysis of your site and our suggested SEO strategies.
Whitehat SEO Services: Let us help you increase your search engine rankings!
was last modified:
January 10th, 2020
by