Those who value the importance of adding a final touch of professional excellence to their shipped product see us as a true marketing asset!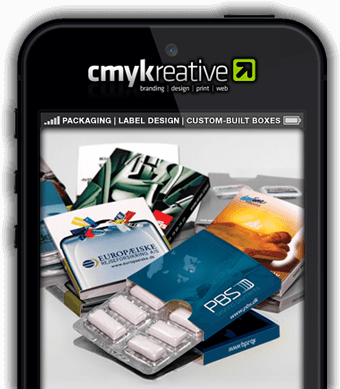 Our team of graphic designers who so skillfully fashion graphics or displays are also masters of boxing your product in packaging that carries your message of excellence across the world.
And for good reason. Our same team of graphic designers who so skillfully employ graphics, color and materials to bring out the best in marketing your product are also masters at perfectly packaging it. Thus helping to carry your message of excellence directly into the consumer's hands, and at the same time, reminding them of just why they chose you in the first place. So, for the very best in outsourced packaging and label design, look no further!
There are always new options when it comes to labeling and packaging design and artwork production. You need a creative packaging partner who can show you the best.
As innovation partners for leading companies and organizations we create label designs, stickers and packaging design which drive sales and broaden profit margins. Our design innovations effectively communicate your brand and your corporate message – through the inspired use of shape, finishes and functionality. Our clients find our approach the most consumer-trusted because it involves all that consumers see with their own eyes and feel with their own hands. Why send your superior product out into the marketplace labeled or packaged in a way that gives unfair advantage to your competitors?
If follow-on business with your clients is a priority marketing strategy, we'd like to prove to you that how you ship your products can make a difference.
You will be surprised just how much of a difference!
Interested to see more? Take a look over a few of the Packaging Design & Artwork Production projects we have completed
Packaging Design & Artwork Production: Creative Design Solutions.
was last modified:
January 10th, 2020
by